Real People Creating Real Solutions
Meet Rampant Technology's team of professional, trustworthy experts. 
About Us
IT Consulting Since 1996
You Can Talk To Us
 We believe in people talking to people. When you call us, you're talking to one of our qualified staff, not a sales person or an automated voice.
 We want to do our best to help you, which means no jargon and no hidden costs –
 Just clear, professional support.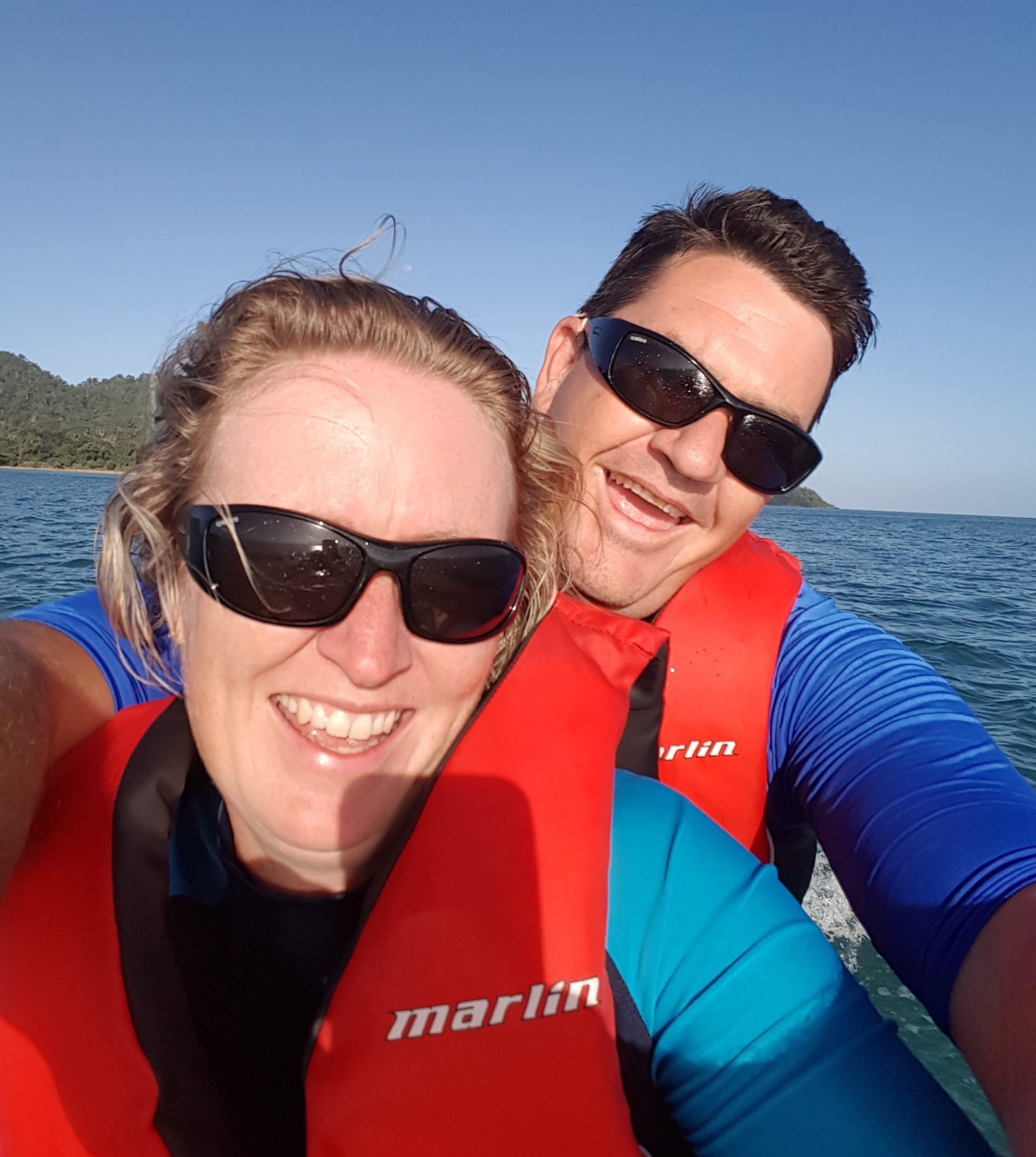 Matthew Malcolm
Director, Business Development Manager and Technical Specialist
My role as Business Development Manager is to design and implement the technological infrastructure that supports the business plan we use- both for Rampant and for our clients.
As a Technical Specialist, I tackle the most difficult aspects of the support service Rampant provides, leading our team to create agile, unique, and often industry-leading solutions.
When clients ask me how to best achieve their goals, my response is to explore and explain the best methods, options, and costs associated with their vision. There is never a single best way, but there are frequently a range of options with their own costs and benefits. At the end of a project, I get to look back and see a functional system that is not only saving someone time and money, but is also increasing productivity.
If I weren't so darned good at my job, I'd probably be an Ambulance Officer- the job I was sure I'd have when I was 5 years old.
When I'm not working, I like to write computer programs, play computer games and explore regional Australia.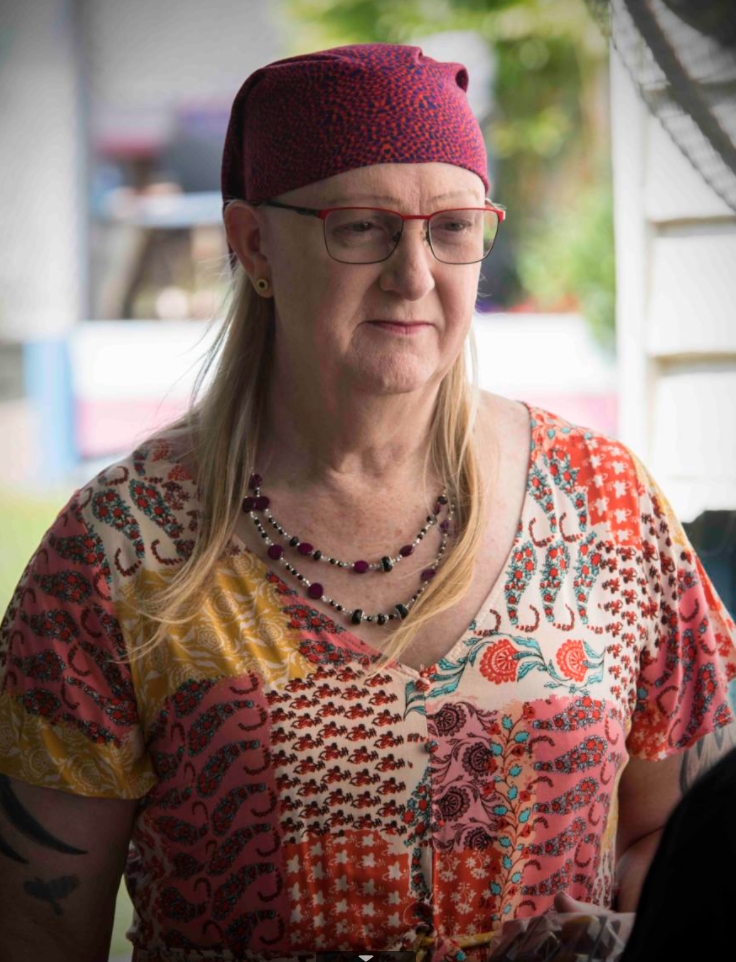 Shaine Wild
Director, Operations Manager and Customer Care
In my role as Operations Manager I have a role in every aspect relating to the smooth running of the company: client/staff scheduling, remote and technical support, workshop repairs, general administration, client accounts and sales.
In my Customer Care role, I am also responsible for a lot of the 'behind the scenes' technical work that supports the remote and onsite technicians, such as software licencing, domain name renewals, backup scheduling and maintenance and Service Agreements.
I often speak with businesses that don't have reliable backups for their data, which is a huge risk in this day and age. I will always recommend a strong offsite backup strategy to all clients that come to us for help, and will help them through the process of making it happen.
The most rewarding part of both my roles is when everything is running smoothly, knowing that I have contributed to making this a reality- both for Rampant and for our clients.
When I'm not working, I like to go cycling and pistol shooting (not at the same time).
The best piece of advice I've ever been given is, "it takes all sorts to make the world go 'round".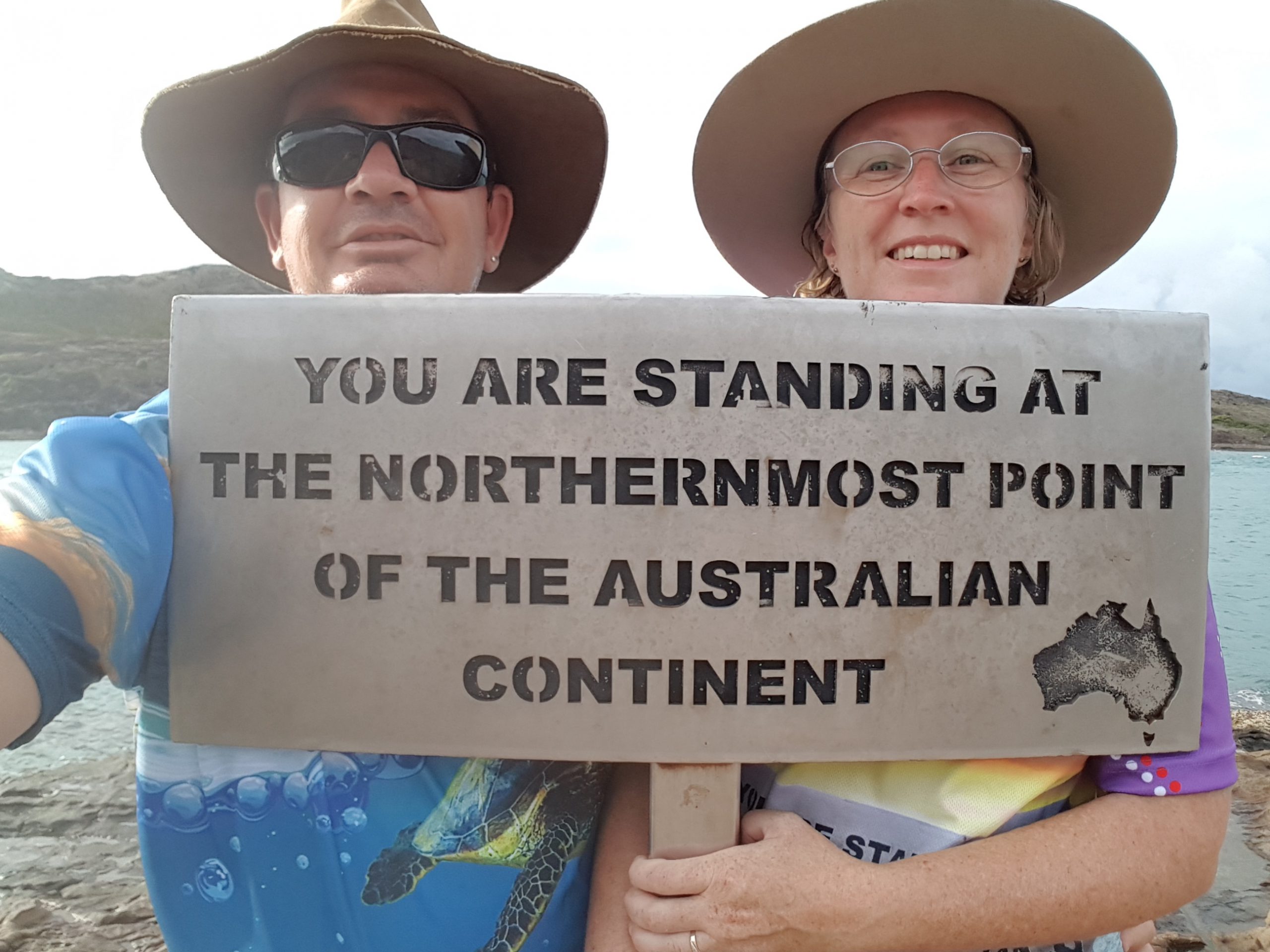 Nicole Malcolm
General Manager, Finance and Accounts
As General Manager, my primary role is to steer the business in the direction articulated by the directors.
I work mostly behind the scenes, ensuring that Rampant's Mission and Vision become a reality.
I take pride in knowing all of our Team, ensuring that they are well cared for and have everything they need to fulfil their role in their best capacity.
In my role of finance and accounts, I am responsible for the budgeting, key performance indicators, payroll and general taxation reporting, as well as long-range financial planning and reporting to the directors.
The most inspiring part of my role is watching the team grow, both interpersonally as well as in their processional ability.
I also enjoy watching our clients' journey, from confusion and frustration to confidence in the business IT solutions we provide and the flow-on effect it has to their business growth.
When I am not at work, I like to road trip with my husband in our caravan and spend time on my hobby farm, tending the garden and looking after my menagerie of farm animals.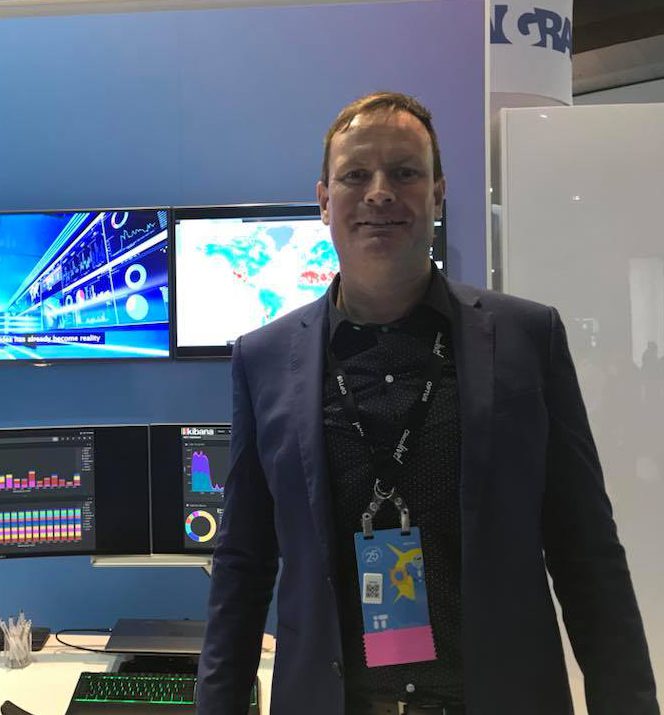 David Stevens
Sales and Customer Care
My role typically involves doing cybersecurity analysis and end user training, sales onboarding and estimations, marketing activities, and general customer care.
A typical challenge for clients in my role at Rampant is technophobia. I assist them by avoiding jargon, giving basic instructions, and arranging easy future access to ease their technological experience.
The most inspiring part of my role are the transformational aspects that notably advance the customers business.
My favourite quote is "Just keep it real!"
When I'm not working I like boating and fishing in interesting places.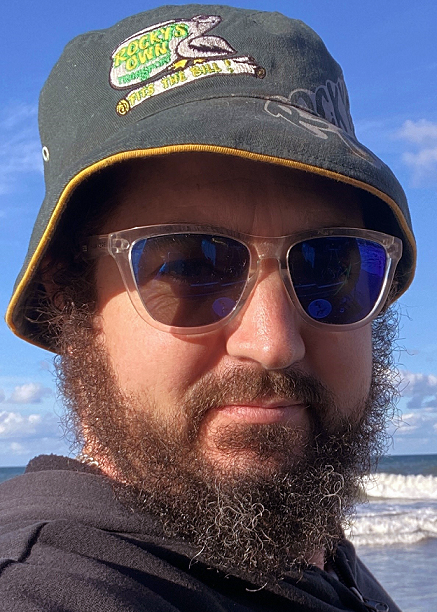 Geoff Blake
Technical Engineer, Helpdesk Support
A day in my role involves troubleshooting and diagnosing and fixing customer issues, no matter how small or large the issue is.
My training and extensive knowledge base helps me to find the most effective and timely ways to address our clients technical challenges. Often the problem is as vague as 'something not working right', but at the end of the day I get to make the clients day better by fixing what's causing their technology pain.
When I'm not working, I like to enjoy the serenity of camping & fishing.
My favourite quote is "What you do makes a difference, and you have to decide what kind of difference you want to make" – Jane Goodall.
Wayne Davis
Technical Engineer, Helpdesk Support
I provide Level 1-3 technical support at Rampant.
I frequently assist clients whose mission critical apps stop working during a deadline. I provide the help they need- reassurance and accurate technical assessment. Resolving difficult issues successfully is the most inspiring part of my role.
When I'm not working, I like reading science fiction, gaming, and working with primarily audio electronics.
My favourite quote is, " Think for yourself and let others enjoy the privilege of doing so too," –Voltaire.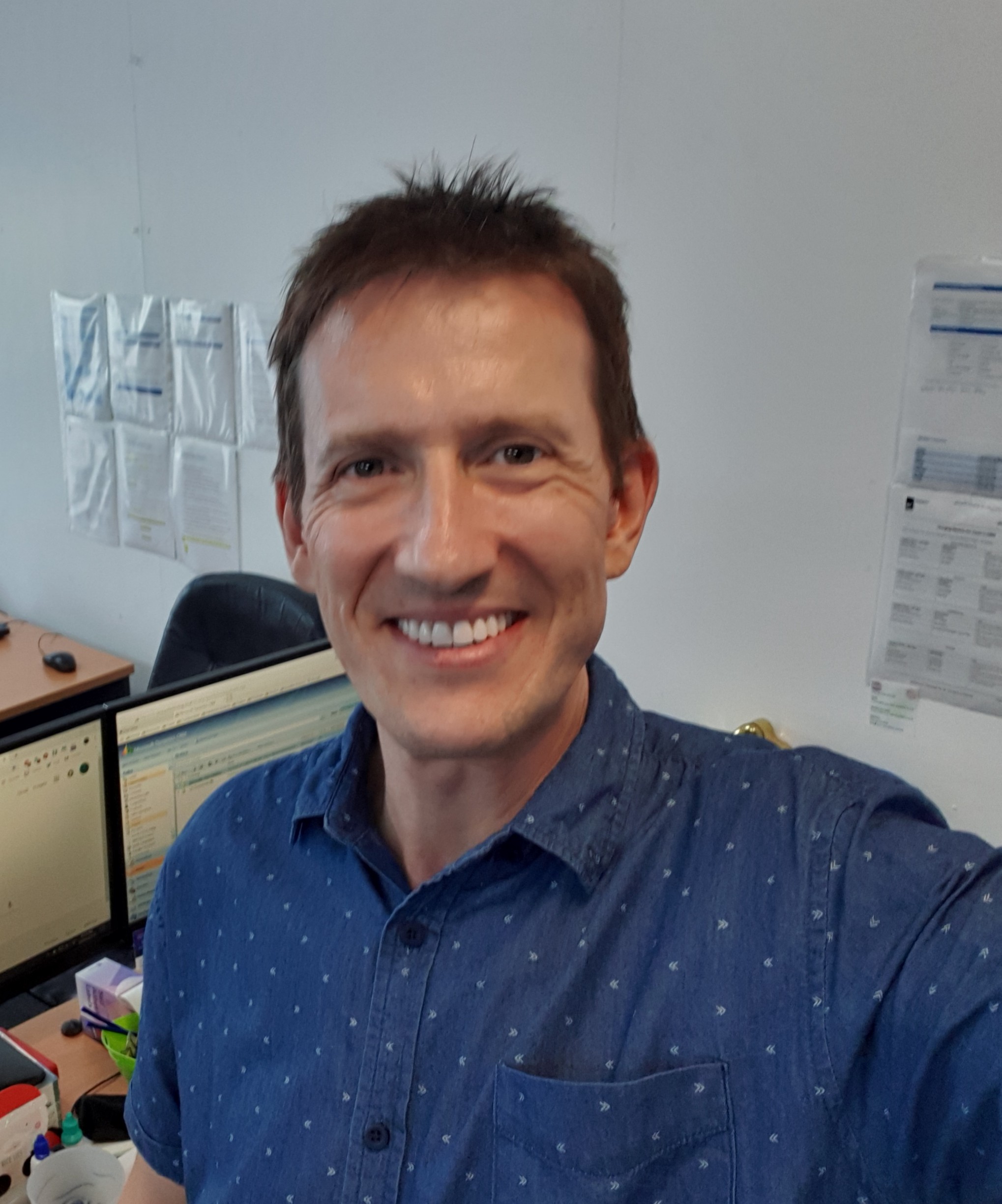 David Harman
Stock Controller, Workshop Technician
My role at Rampant involves ordering stock, doing hardware repairs and re-loading Windows software. Understanding the repair and maintenance process is often difficult for clients, so I explain the necessary processes, goals and timeframes in an understandable way. I get the most satisfaction from fixing things and learning about new hardware.
When I'm not working, I like to spend time with my partner.
The best piece of advice I've ever been given is to not take what other people think too seriously, and my favourite quote is, "Nothing worth doing is easy".
George Karabache
Technical Engineer, Onsite Service
My role at Rampant is onsite servicing and phone support.
Clients face many challenges with their technology and I make sure to adapt to the changing situations as they come. The most satisfying part of my role is when the challenges are resolved and PCs run smoothly, without spyware and backups running into errors.
When I'm not working, I like to relax at home or entertain people with magic tricks.
The best piece of advice I've ever been given is "Be happy, it drives people crazy."
My favourite quote is, "Be there for others, but never leave yourself behind." – Dodinsky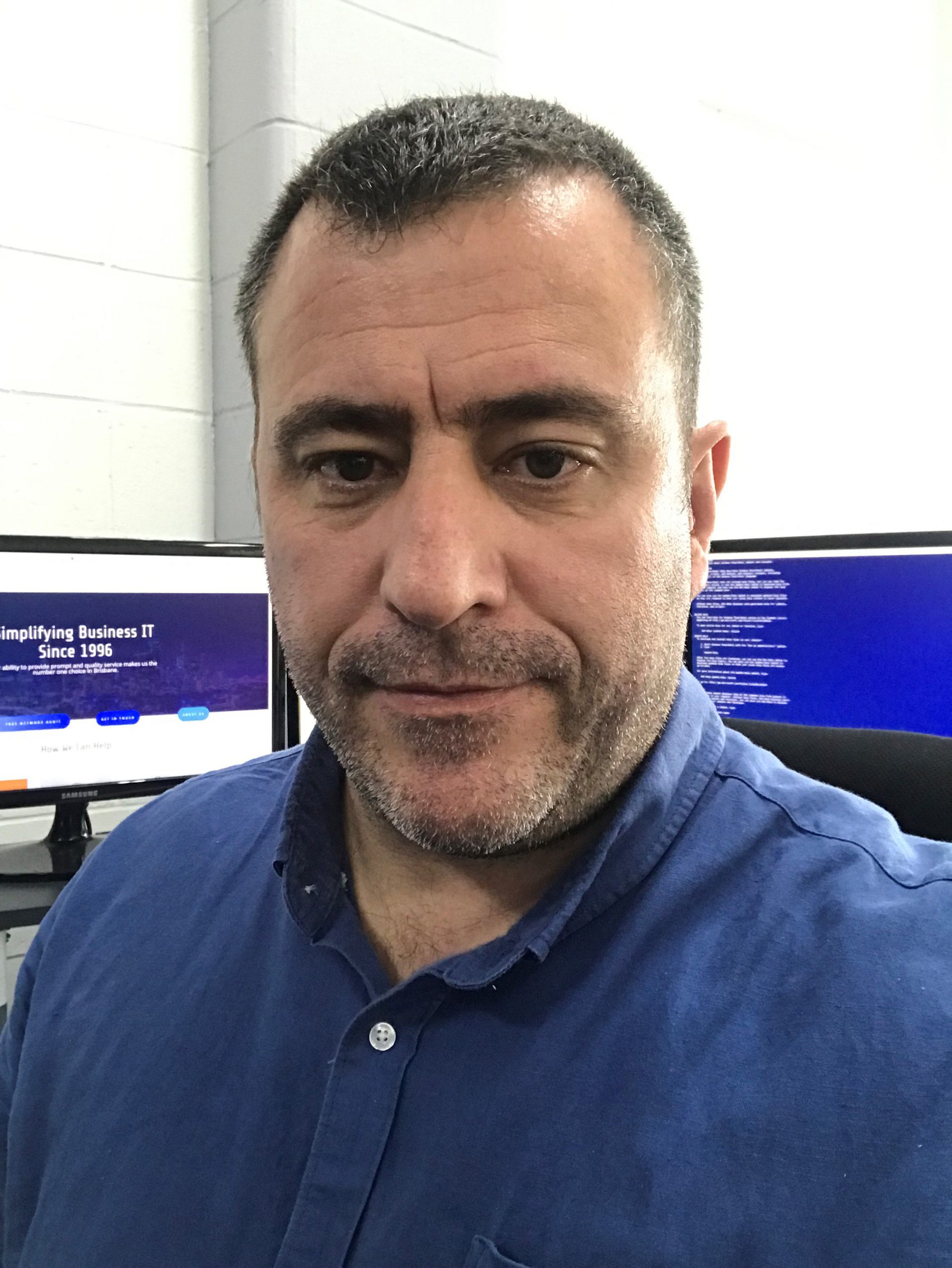 Travis Olivier
Technical Engineer, Helpdesk Support
I provide both remote and onsite technical support at Rampant.
Hardware and peripheral issues are a few of the many daily encounters of my role. When they occur, I get right onto checking software or hardware behaviour, network addressing, ensuring functional communication, driver and software or hardware troubleshooting.
The most inspiring part of my role is knowing technology will always bring new and unique challenges; with each evolution will come the evolution of a challenge as well.
If I weren't so darned good at my job, I'd probably be tinkering with technology back at the ironman lab.
When I'm not working, I like to dad like a boss, game like a champ and generally get out into the wild world when we are not being locked down.
One of my favourite quotes is "Optimism is the faith that leads to achievement. Nothing can be done without hope and confidence". – Helen Keller
Charly Tunstall
Reception, Workshop Technician
My role typically involves being the first point of contact for clients, handling their invoicing, and working in the workshop.
I also assist clients to communicate their technical problems by actively listening and gathering information, which I can then respond to and relay to the technicians.
The most inspiring part of my role is the happy response from having the client's PCs return to them in working order.
When I was 5 I was pretty sure I'd be a vet when I grew up!
When I'm not working, I like to grow my family's quality of life bit-by-bit through experiences and continuous learning.
The best piece of advice I've ever been given is "there are no dumb questions. It's better to ask and learn than to not ask and struggle"
Trust
We're here for you.
Our work would not be possible without a team determined to provide a high-quality, reliable service, and our clients, each of whom we consider a valued partner in our mission to supply excellent IT services wherever they are needed.
Our team is made up of friendly, outgoing personnel who have a keen interest in technology. Each technician has their own superior level of knowledge in their particular service field, whether it be help desk, repairs, installations, new technology, software, internet or network design. All technicians have a compulsory obligation to sit and pass Microsoft exams in order to receive certification. Rampant absorbs all costs for study and exam fees as encouragement for their staff to maintain their up-to-date knowledge of an ever changing technical world.
A number of our technicians also have a background in small business ownership, so you can receive service from someone who understands business and the critical nature of your IT system. 
Up to date qualifications
Office
38 Badminton St
Mt Gravatt East, QLD
4122
Hours
Mon-Fri: 8:30am-5:00pm
Weekends by appointment